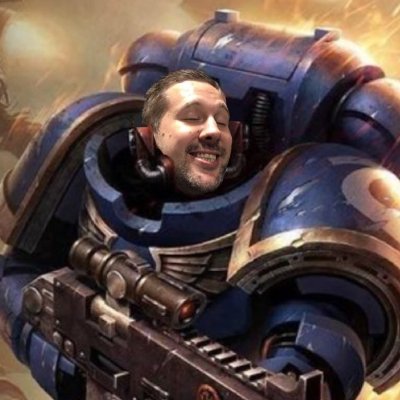 Warhammer TV Presenter, Warhammer Underworlds player & painter.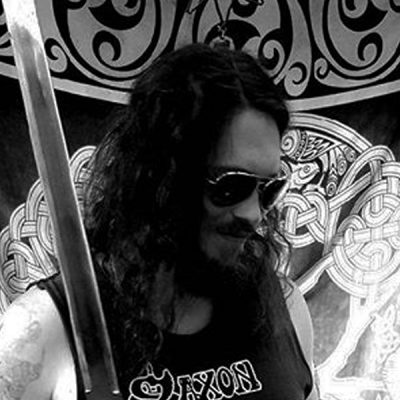 Hailing from the frozen north of Wisconsin and very much resembling that life, Sam has been creating artwork in the miniature realm for many years. You may know his work from various social media platforms as well as his Painting With A Pro series on the Tabletop Minions YouTube channel, he has also been hard at work traveling an teaching classes in the US and abroad. Being a lifelong fan of this artform Sam has accumulated many awards and much knowledge on the various topics. Join him and ride atop the chaos instead of being under it's current, every piece in an experiment and we are here to learn.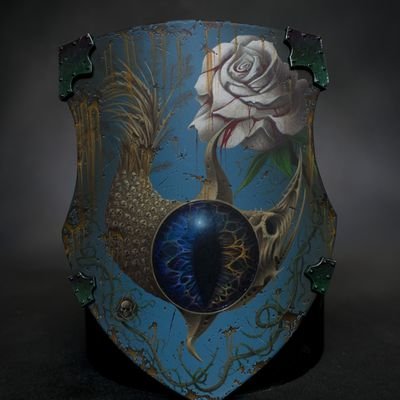 Multiple Slayer Sword winner, with trophies and titles too numerous to mention. Well known for freehand and Non-Metallic-Metal painting with over 25 years experience.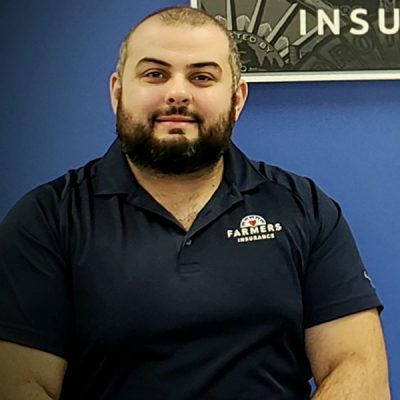 Chris is an under the radar painter, learning the ropes working with games workshop for a few years in the early 2000s. Hes been painting now over 20 years, has been teaching lessons at GenCon for 7 of the last 10 years, and is excited to bring his skills to his local area. He manages Paladin Miniatures Studio on Facebook where they post images of completed work and are available day to day for any questions on techniques.

Paladin Miniatures Studio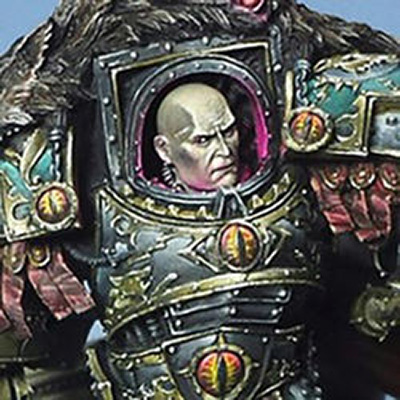 Aaron Lovejoy
Airbrushing, Painting
My name is Aaron Lovejoy and I have been painting for over 20 years now. For many years my focus was winning contests and I did just that. I won 9 Golden Demons and 6 Best in Shows from major events along with a ton of other awards. Now my focus is on teaching the new breed of painters to be the best that they can be. From airbrushing, army painting, display painting to color theory, I break each technique down into easy to understand lessons. I have also spent a great deal of time making full color PDF handouts for each of my classes. This way when you get home you have an awesome guide from the class you took! Join me for some AdeptiCon Hobby classes, you'll be glad you did!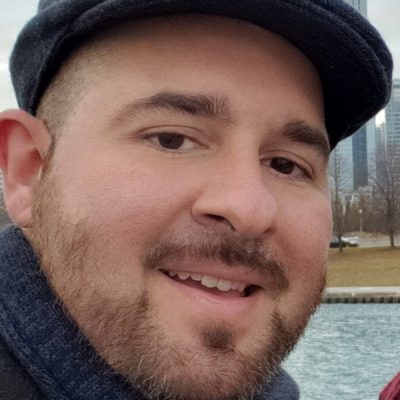 Kefa is all about pushing artistic boundaries and experimenting with new ideas. Taking the Bruce Lee approach of adapting things from every style that work and constantly seeking to improve.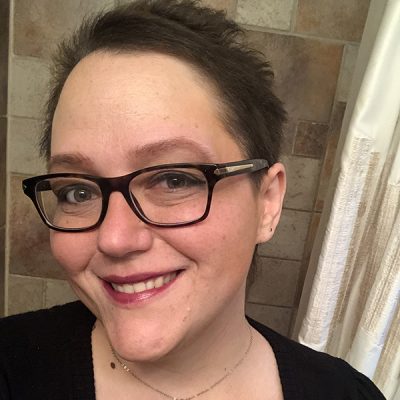 Michelle Farnsworth
Painting
How did this start for me? I needed a reason to get out… to interact with other humans. It started with an invite to play a game at a game store. I thought "Fun, Monopoly" but had no idea what was in store. The game I wound up playing that night was D&D. A year later (2008) I was convinced by friends to go to a 'little' convention in Indianapolis. Wandering around I saw a sign and nearly punched a friend. PAINTING? MINIATURES? CLASSES?! …and so my obsession began. Now I am a competition painter, freelance artist and instructor. My clients include companies like Reaper Miniatures and MegaCon Games (Mercs and Myth). Competition awards include a silver Crystal Brush and several gold awards from Reaper Miniatures. Prior to my miniature addiction, I have always been interested in an eclectic variety of creative pursuits, but always with my own quirky twist. I do what I can to carry that into my miniature works. See you in class!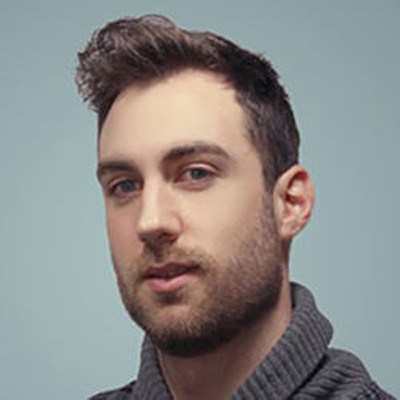 Sergio Calvo Rubio
Painting
Sergio Calvo is a professional miniatures painter from Madrid, Spain. He started his career many years ago and he spent the 8 seven years as a professional painter. Since then, he have worked for some companies as Cool Mini or Not, BigChild Creatives, Black Sun Miniatures, Aradia Miniatures... He have also collaborated in important Kickstarter campaigns as Rum&Bones, A Song of Ice and Fire, Dark age or Black Sailors and his own project Hirelings of Asura. During all this time, he have won important awards in some of the most important competitions around the world; as the Crystal Brush 'Best of Show' and Monte San Savino 'Best of Fantasy'.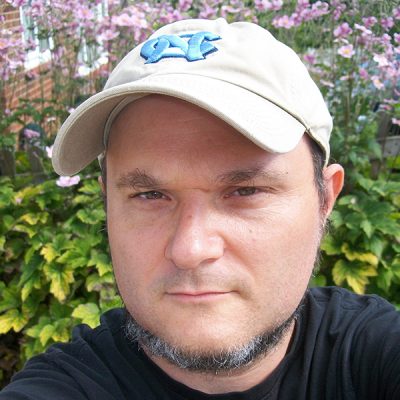 Joseph A. McCullough is the author of several non-fiction books including A Pocket History of Ireland, Zombies: A Hunter's Guide, and Dragonslayers: From Beowulf to St. George. In addition, his fantasy short stories have appeared in various books and magazines such as Black Gate, Lords of Swords, and Adventure Mystery Tales. He is also the creator of the wargame, Frostgrave: Fantasy Wargames in the Frozen City, and co-wrote The Grey Mountains, a supplement for the Middle-earth Role-Playing game.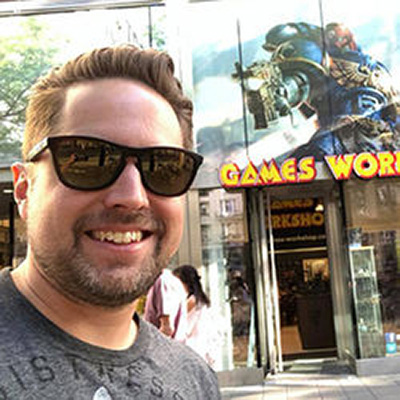 Jeff Jenkins
Airbrushing, Basing, Painting, Weathering
Jeff began his journey in the world of miniature painting as a gamer who wandered into a Games Workshop store one fateful day and picked up a copy of the Rogue Trader Warhammer 40,000 rulebook. Since then, an increasing fascination with the world of miniature art took hold. Having started as a player, his focus on miniature art has always been deeply rooted in the lore of popular game systems such as Warhammer, 40K, D&D, Infinity, Lord of the Rings and many others and he's keenly interested in the process of painting pieces that look at home in a display case but can still be used on the tabletop.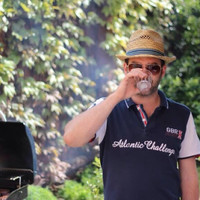 Warhammer 40,000 Studio Manager at Games Workshop Ltd,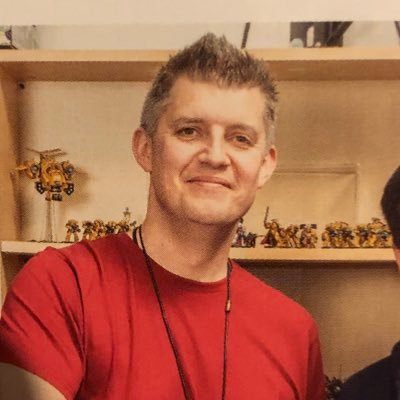 Age of Sigmar Product Developer for the Warhammer Design Studio. I love all things Warhammer, especially Stormcast!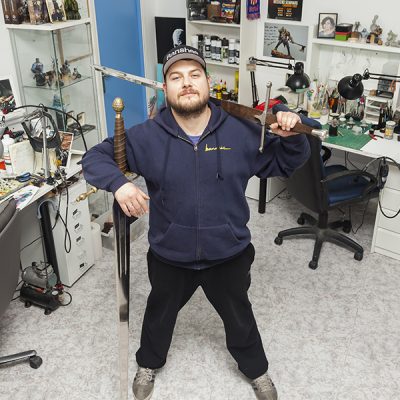 Alfonso Giraldes "Banshee"
Painting, Sculpting
I started working professionally in 2003, Since then I have worked for Andrea Miniatures, Knightmodels, Nuts Planet, Pegaso Models, Kabuky Studio, Darkage, Rum & Bones, Coolminiornot, Big Child, Scale 75 and Forge World to name a few. Working as a box art painter, and as a sculptor, concept artist, designer and art director. I have been lucky enough to teach in 13 countries and 30 cities around the world, from Istanbul to Los Angeles, Vancouver, Berlin, London tor Rome. I am proud to have taught more than 500 students during 13 years teaching, many of them, now recognized professionals. It is a pleasure for me to be part of the teaching team of such an important event. I hope we have a great time and learn a lot!

Mike "Epic Duck" Cousins has been teaching others to paint since 2007. He launched Epic Duck Studios in 2009 with the mission to help put an end to grey armies. Since then, he's become best known for his Comic Book-inspired approach to miniature painting. He lives in Welland, Ontario with his wife and two-year-old son.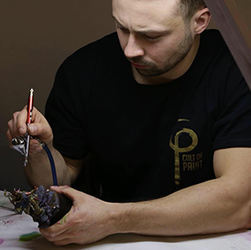 Andy has been teaching hobby classes for 5 years, now under the company Cult of Paint. He is passionate about both competition level painting as well as armies and tabletop work, allowing him to teach all levels. No matter which side of the hobby you are passionate about, Andy will be able to increase your skills and enjoyment of painting.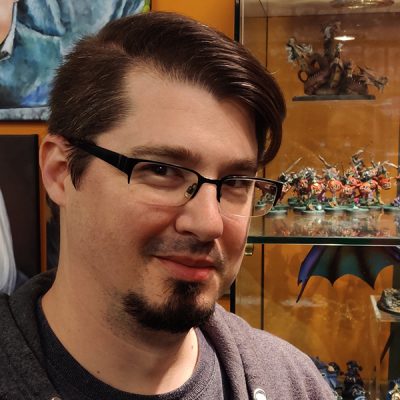 Clay Williams
Airbrushing, Painting, Sculpting
I have been painting every model I can get my hands on since I can remember. My first miniatures I painted were from Hero Quest and later I discovered Warhammer 40k 2nd Ed. in Seattle at the WOTC Arcade and have been hooked ever since. Fourth edition was really my prime for getting into playing, painting, and traveling to events. I focused most of my efforts on painting and was fortunate enough to win several best army and best painted awards in my travels. I opened my hobby shop/commission studio, Mastermind Models and Miniatures, almost 7 years ago. Ever since I have been teaching and competing as much as time allows me, I simply cannot get enough of sharing my knowledge with other hobbyists.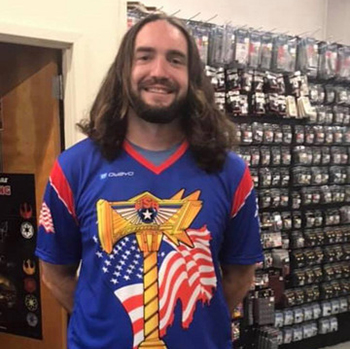 Sean Nayden is the Captain of the US Warhammer 40k team that won the world championships in 2018. He along with Stephen Fore head one of the top ITC groups: Team Battle Brothers. They also have worked hard to develop coaching and teaching services centered around more tactical play in Warhammer 40k, https://www.patreon.com/Battlebrother. Join them in classes filled with some fun and insightful tactics to improve your games of warhmmer 40k!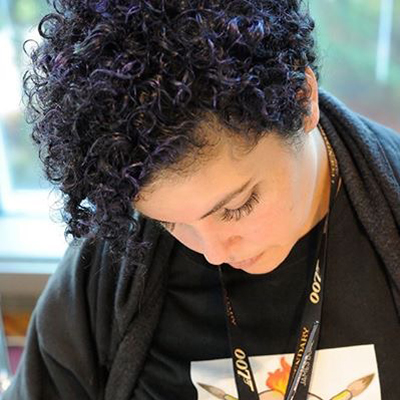 Lyn Stahl started Miniature Painting in 1997 and established the company Metalhead Minis in 2009. Since then, she has been painting for companies and clients all over the world, teaches classes at conventions and local stores all over the United States, and runs events and competitions at conventions such GenCon Indy and many others. Please visit the Metalhead Minis website for more information and social media/channel links.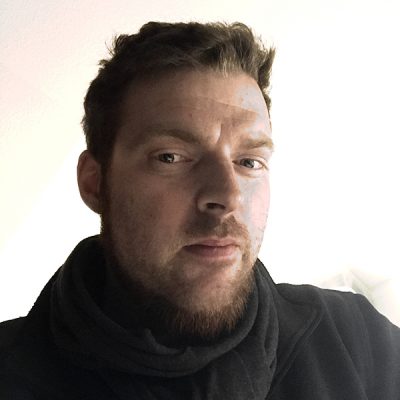 Middle aged Blacksmith who shoves plastic miniatures across tables, floors and lawns since 1998, the year when 40ks 3rd Edition was let loose on mankind. Creating metal (as in iron) art for 15 years for a living, hacking and sawing at plastic people in his free time. His miniature kitbashing career focuses on the grimdark blanchitsu style and inq28 where the focus lies on small warbands and groups of extraordinary characters. Multi Golden Demon Finalist and Black Library addict with an ear for Metal,Stoner-Rock and Dark Country music.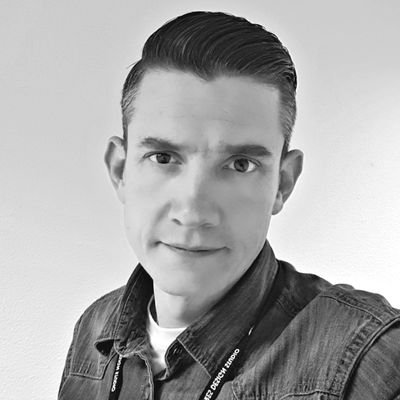 Games Workshop Citadel Miniatures Designer, former 'Eavy Metal painter and Golden Demon Judge.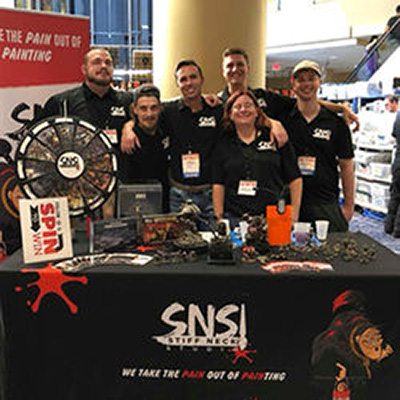 Wes Cogdal
Airbrushing, Business Develeopment, Painting
Wesley Cogdal is an active duty major in the United States Army and has been operating Stiff Neck Studio for over 15 years. He and his team of award winning artists formed Stiff Neck Studio have been providing the gaming community with high quality miniature painting services for over a decade. Everyday the studio artists breathe life into their client's projects. They strive to bring the war-gaming community the best possible product that they can and with quick turnarounds.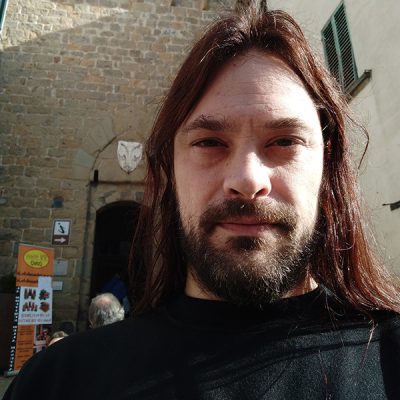 My name is Ruben Martinez Arribas, I'm 39 years old and I live in Madrid, Spain. It was right here in Spain where I won my first prizes as a painter in the Golden Demon competition. In 2010 and 2011 I won the Slayer Sword, and I have been working as a professional painter ever since. I have trained and taught a multitude of painters in the BigChild Creatives painting workshops, where I run the painting department.

As a painter I look for new approaches to capture my imagination into the little canvases that miniatures are. I take inspiration from illustration techniques such as strong ambiences, trim lights, color harmony, drop shadows, or light and shadow studies. I never stop experimenting to try and make my next piece the best it can be.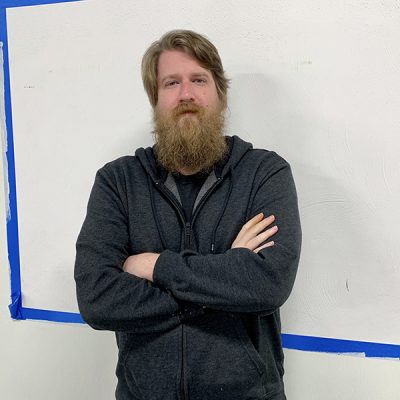 Erik Swinson is a professional freelance miniature painter with 10 years of experience. In this time Erik has won a numerous painting awards including P3 Grandmaster, NOVA Open Best in Show, and Gold at Monte San Savino. Finding less time for gaming, Erik mostly focuses on painting now, but still finds time to enjoy some of his favorite game, Kingdom Death. From gaming figures to larger scale and busts, Erik enjoys all aspects of miniature painting and loves to share the knowledge he has gained over the years.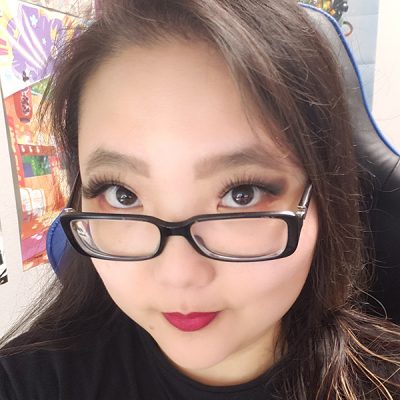 Yeji Kim is an award winning miniature painter with a specialty in the realm of Chibis and focuses on using bright, bold colors. She has been painting since 2011 and became a commissioned artist by name of Snickernack Studios in 2015. She is the co-founder of Models Workshop and a host of the popular painting podcast, Models Workshop After Hours. She is a passionate enabler for all things mini related and has been teaching miniature painting at the convention level since 2016.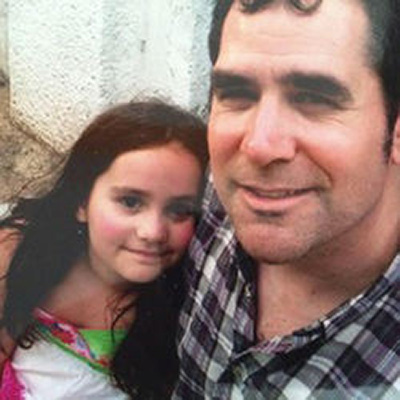 Marc Raley
Airbrushing, Basing, Converting, Painting
Marc is a graphic designer from Baltimore, Maryland who has been involved in modeling and gaming for over 25 years. In recent years, Marc has come to specialize in highly weathered vehicle models. Also an active Horus Heresy player, he helps run the 30K events at AdeptiCon.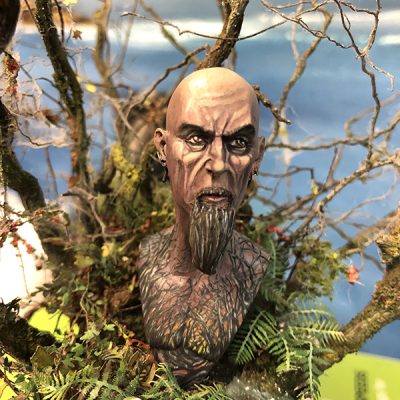 Seth Amsden
Basing, Dioramas, Realism, Weathering
Seth Amsden is a long-time miniatures gamer and an artist who has been active in both the gaming and painting communities for more than a decade. 

Recently he has been inspired to take on a unique, surreal, and largely unexplored art form that he calls SurrealScaping. Through incorporate natural materials into vinyl figures, dioramas, and other bases to create miniature landscapes that imagine surreal, fantastical environments in which reverie takes form in reality.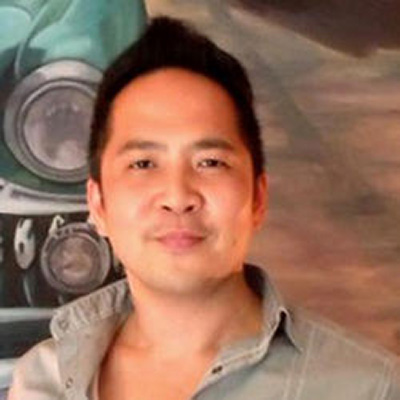 Joe Orteza
Basing, Converting, Painting, Sculpting
Joe started in the miniature hobby in 1998 with the Grand Tournaments and later with Golden Demons. Winning 14 Golden Demons and 2 Crystal brushes along the way. A graduate of the school of the art institute of Chicago, Joe is a freelance artist and former art teacher. He is best known for his over the top miniature works and his modeling classes.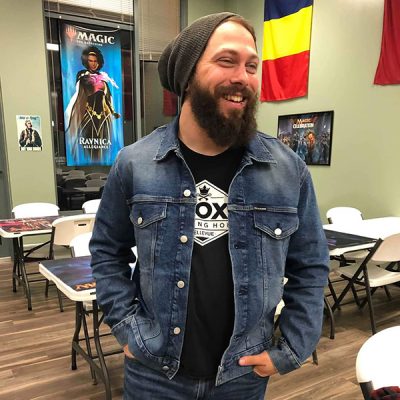 Devon Maher
Busts, Painting
Devon is a growing painter who has been painting since 2009 and in the past few years has become very serious in reaching greater heights in his painting career. In 2018 Devon took Gold and Best in Category for his bust in the Journeyman Division at NOVA Open. Devon has done many hobby content videos for a number of different channels, and regularly posts on Advanced Maneuvers.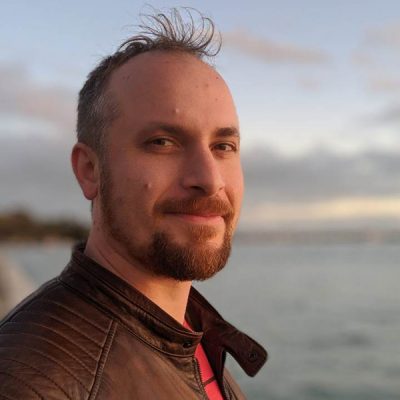 Matt DiPietro
Airbrushing, Busts, Converting, Dioramas, Large Scale Minis, Painting
Matt DiPietro is a multi-faceted artist and teacher, specializing in fine-art inspired miniatures. He started his professional career as the Lead Studio Painter at Privateer Press before launching his own art studio, Contrast Miniatures. Today, he makes his living by creating miniature art for private collectors and by teaching the next generation of miniature artisans, both regionally (Pacific Northwest) and nationwide. When you hear Matt talk about miniatures, art, sculpture, and painting you feel the love he has for all aspects of our hobby. Matt strives daily to bridge the gap between the worlds of hobby miniatures and fine art through his teachings and artwork. To find out more about Matt, visit his website.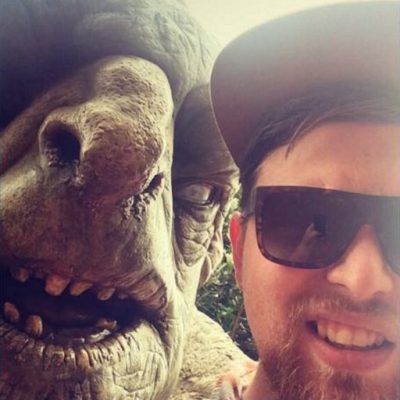 Originally from Stockholm. Now in Nottingham. Part of the #Warhammer Design Studio – working full-time painting & developing colourways for Games Workshop.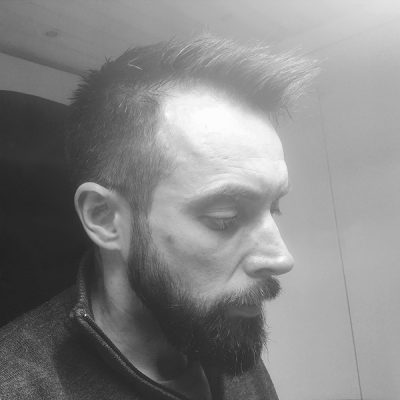 I am 42 years old, married and have 3 boys. I am a free lance sculptor since May 2011. The hobby-passion quickly took a very important place in my life, to the point that I have decided in 2011 to leave my work and start as a free-lance sculptor... ARTIK TOYS was born! Since then, I am sculpting for different companies and game as CoolMiniOrNot (DarkAge), Blacksmith Miniatures, Guillotine Games (Zombicide), Studio McVey, Demented Games (Twisted) and others and I am still planning to do some personal creations for my own miniature company Artik Toys.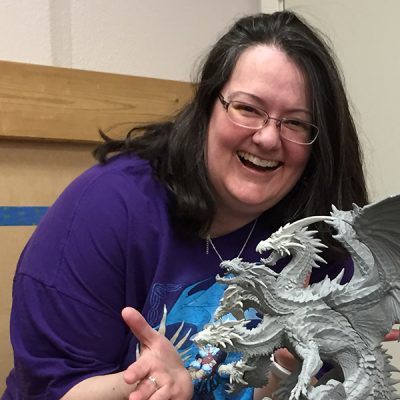 Rhonda "Wren" Bender has won numerous awards at Gen Con, ReaperCon, CMON Expo, World Expo, and the Atlanta Model Figure Show, including three Crystal Brush qualifiers. She currently works painting for the studio collections of Reaper Miniatures and Dark Sword Miniatures. She loves to teach almost as much as she loves to paint, and has taught classes at many conventions over the past 12 years. Rhonda has been a guest of honor at Cold Wars, GenghisCon and CMON Expo, and has taught at many other conventions. She is also the author/painter of Reaper Miniature's Learn to Paint kit series.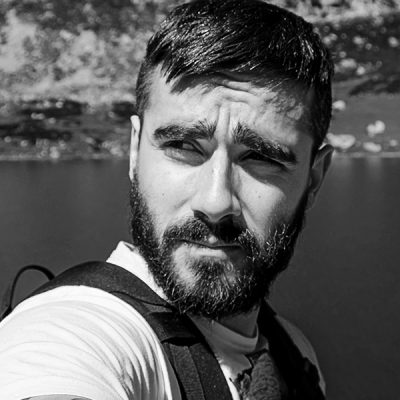 Hi there! My name is David, but I´m AKA The Chromatic Circle or Basilisk. I paint miniatures and airplane models since I was a child (more than 20 years ago, haha), but I´m also a Teacher, Personal Trainer and Osteopath...I´m a very curious guy and I can´t stop learning and trying new things! My passion is to teach people more than any other thing in the world, no matter if it´s painting, healthy habits or any other thing. Currently I´m working with Banshee, we are brother in arms in our project on Patreon, where we are decided to bring all our knowledge to all the people in the world who wants to learn not only how to paint miniatures but how to enjoy the hobby. I love both fantasy and historical models, so if you are ready to learn, I´m your guy! See you at AdeptiCon!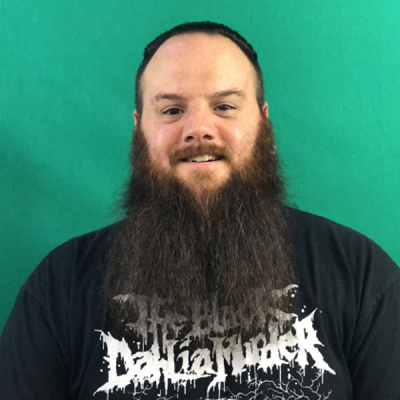 I came back to the hobby in 2017 after attending Gen Con 50 and falling in love with miniatures all over again, after a 16 year hiatus. Since then, I've won a few awards and medals in competitions, I was invited back to Gen Con to teach and help out in the Miniature Hobby events, I stream 3 nights a week on Twitch where my focus is teaching and explaining my methods and answering any questions viewers may have, as well as jam all the best Death Metal to paint along to. In the start of 2019 I took my hobby and love for teaching full time, and now make my living as a full time commission painter, one on one teacher on line and I also traveling to conventions to teach and share my love of the hobby.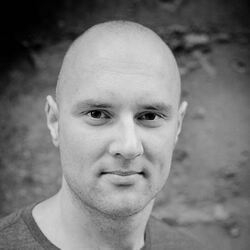 Andy is best known for his visceral and action-packed Flesh Tearers stories, notably the novellas 'Flesh of Cretacia' and 'Sons of Wrath'. He has also written numerous Warhammer 40,000 and Horus Heresy short stories and audio dramas, such as 'The Herald of Sanguinius'. 'The Kauyon', 'Reparaton' and 'Deathwolf', as well as episodes of 'The Tranzia Rebellion'. He hails from Scotland but lives and works in Nottingham.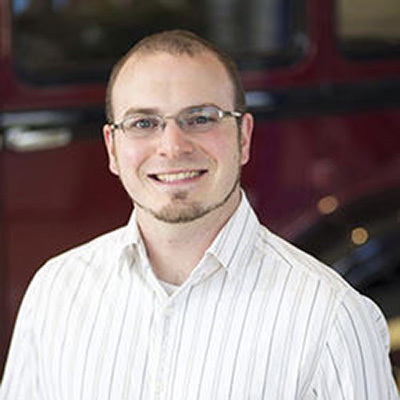 Drew has been painting since the age of 11 when he discovered tabletop gaming on a family vacation. As a competitive painter, he has won numerous awards including 6 Golden Demons and 6 Crystal Brushes in addition to other various local and regional titles. Under his net alias Aegis_Arising, Drew runs a modest studio catering to private collectors and companies such as CMoN, Ninja Division, and Pandasaurus Games.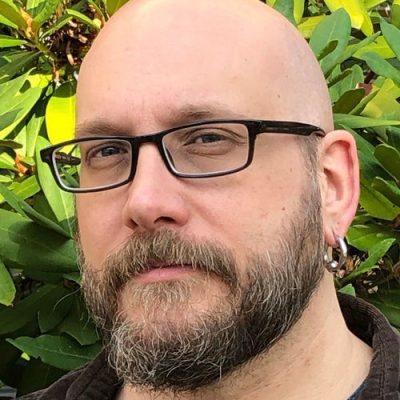 Sculpting Director Dallas Kemp has been a miniature hobbyist longer than he can remember. He's had nearly two decades of industry experience, first as a commission painter, then working several roles in-house at a gaming company. At every step along the way Dallas' passion and love of miniatures continued to grow, as did his enthusiasm for sharing the hobby with the world.
One of Dallas' favorite aspects of his work has been the opportunity to teach and spread the joy of miniatures painting, whether in person at various conventions and local gaming stores, or through online videos and live streams.
When not painting miniatures (or talking about miniatures, or building miniatures), Dallas enjoys films, cooking, gaming, and listening to his kid discuss history and philosophy.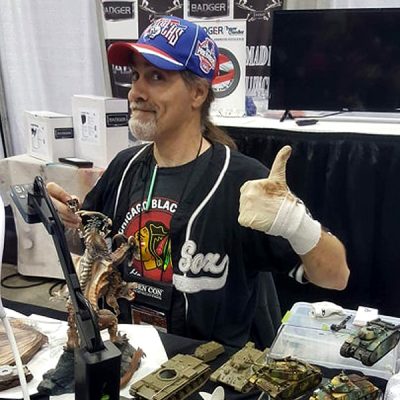 I got started with miniature painting around 20 years ago, and lately I have been looking back at the various stages of that painting journey. Moving to miniature painting from "regular" 2D art was a real challenge, as I had no idea how to paint those tiny figures! Also, there were very few companies making those miniatures, and virtually no one was making the "extras" for basing and other special effects that are so common today.

After a few years, I started to incorporate techniques such as Non Metallic Metals, Object Source lighting, and so on. By 2007, we participated in our first Golden Demons, and taught classes at Adepticon. I have managed to win a number of awards over the years (12 Golden Demons, 14 Crystal Brushes, Best Painted Armies, Rogue Demons, Reapercon awards, etc), but contests are not really my focus.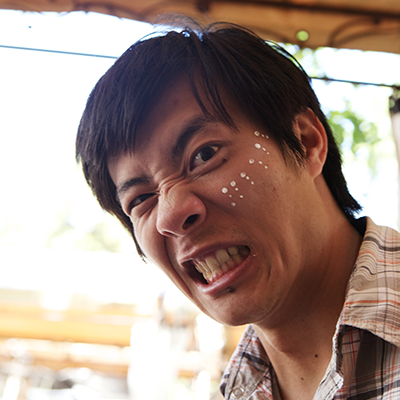 Anthony Wang
Airbrushing, Converting, Game Design, Large Scale Minis, Painting, Sculpting, Tournament Organization
Anthony Wang is painter passionate about growing and helping others grow as painters. He has traveled the world and the US to paint to with the masters and has fostered deep relationships and insights in the art of miniature painting. As an instructor, Anthony focuses on helping student develop their own sense of style by expanding their toolkit and mindset in painting. Anthony loves to paint miniatures that speaks to the human experience, which allows him to bring out the emotions of a miniature, diorama, or bust through dramatic lighting, color choice, and dynamic contrast.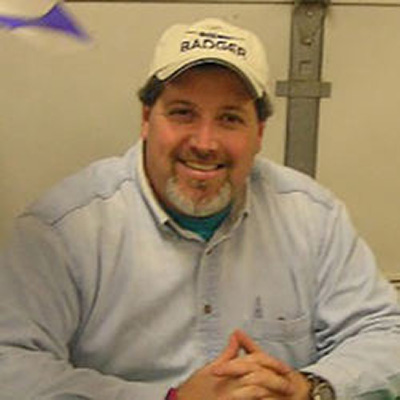 Ken "Badger" Schlotfeldt
Airbrushing
Ken Schlotfeldt is the Prez and Head Janitor of Badger Air-Brush Co. Ken has been in the airbrush manufacturing industry since 1980. He has designed, assembled, tested, sold, packed, shipped, serviced, and (although not an artist) used airbrushes extensively during his industry tenure. Ken has presented over 200 clinics/seminars/workshops on airbrush(ing) for and at numerous institutions, trade organizations, and special interest groups.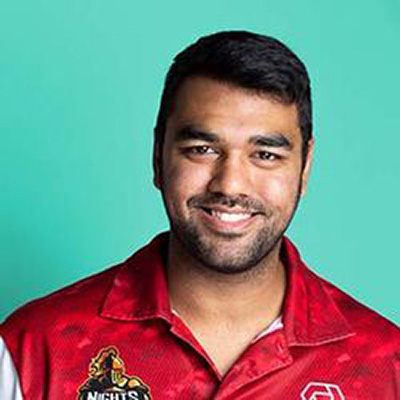 Nick Nanavati
Game Design, Tournament Organization
I'm Nick Nanavati and I'm a professional 40k player and coach. ! I've been playing 40k for 15 years, and I've seen success on the competitive circuit for about a decade now. Some of my more noteworthy accomplishments are winning the ITC circuit in 2018, 4x winner of AdeptiCon. 3x winner of the NOVA invitational, 2x ETC winner, 1x LVO champ, and ATC winner. I've been coaching pro 40k for about two years now and in that time I've helped tons of clients reach high levels of success, including winning multiple GT's and majors, and I'd love to help you too!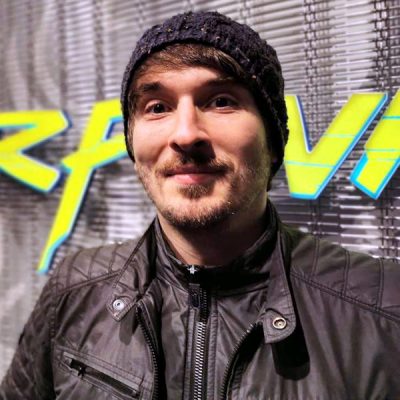 For the past two decades, Matt has strived to turn the Miniature Hobby into a true Form of Art. Being a rather non-typical Architect, he is finding joy in building Miniature Dioramas amongst various models and props for Film Productions, texturizing characters in Computer Games, writing Poetry, creating Art, discovering music and being inspired by everyday, seemingly mundane details. Matt always tries to push the boundaries of what is thought to be possible, questioning the status quo wherever he goes and teaching students all around the globe with his "Joy Of Basing" Video Tutorial Series. He has won the German Slayer Sword with his mechanical Diorama "Return Of The Warlord" and numerous Golden Demon Awards throughout the years.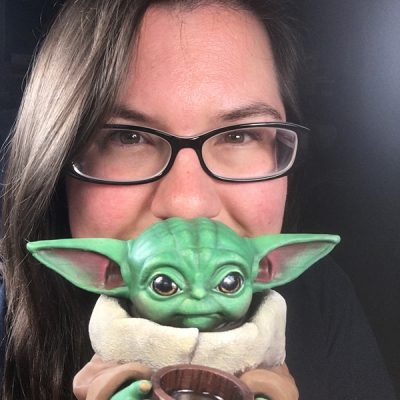 Elizabeth Beckley
Painting
Elizabeth is a multi-award winning artist and professional studio painter for Kingdom Death, Panda Cult Games and more. She is part of the Miniature Monthly team and enjoys sharing the love of the hobby with others.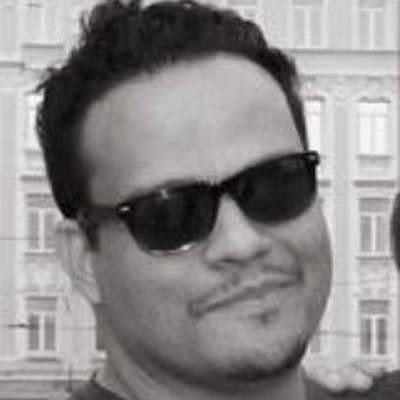 Ben Komets is a loaded with trophies from all over the world. He counts more than 30 Golden Demons, 3 Slayerwords and countless other Prizes from all kind of shows including Gold at the SMC,Monte San Savino, the World Expo and the Crystalbrush.

Ben was born and raised in the wonderful City of Berlin.

He is a full time miniature artist and is widely known for his instructional videos for Painting Buddha and his Patreon Channel where he creates easy to follow video on how to become a better painter.
Whether in workshops, personal classes or via online learning guides through his Patreon Channel, teaching and talking about miniatures has become a big part of Ben's life.

Miniature painting changed his view on everyday life and today he sees the world in textures, colors, lights and shadows, with a never-ending fascination for details.

He is also thankful for all the fantastic people he has met and the true friends he has made around the world.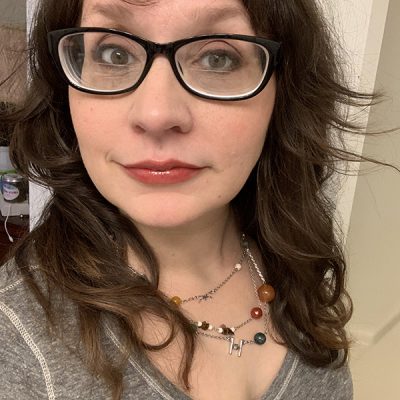 Shoshie Bauer is a internationally known award winning painter and teacher. Shoshie received her BA in Studio-art and painted professional watercolors prior to switching to miniatures full time in 2013. She has trained with many international and award winning painters. Since then, Shoshie has cultivated a wide social media presence and begun sharing her knowledge through both live-streaming on Twitch and teaching at workshops what she has learned.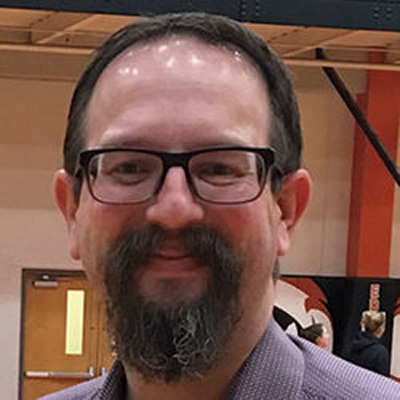 Chris Suhre
Dioramas, Painting, World-building
Chris Suhre is a Miniature painter best known for his dioramas and atmospheric pieces. He has competed and placed in competitions such as P3, MHE, and Crystal Brush. He often focuses his dioramas on telling a story that can be explored through out the piece, or sometimes throughout multiple pieces.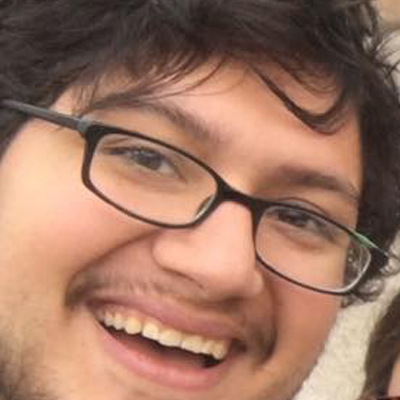 Anthony Rodriguez
Airbrushing, Busts, Large Scale Minis, Painting
My name is Anthony, You might know me as Pirate monkey Painting! I've been painting for a little over 6 years! I started when my girlfriend asked me to paint up some minis for her families D&D campaign. I've been working and teaching for 2 years now and started my miniatures career after spending almost a year traveling and learning in Europe from the amazing artists there! I've got an incredible passion for minis, art and teaching. If you see me id love to chat painting minis and anything related!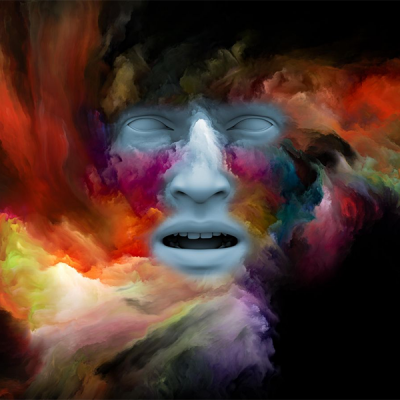 El of Half God Studios - 11 times Golden Demon Winner, Salute Head Judge, Tournament Army painting winner and White Dwarf Featured artist teaches Faces and NMM! I've won 11 Golden Demons in a few years, head judged at Salute for three years, run the vidcast 'The Sprue Review', a commission page Half God Painting and While that's all interesting I just love minis and teaching you!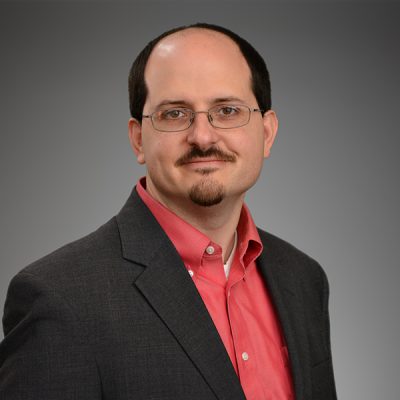 Vincent Venturella
Airbrushing, Game Design, Painting
Vincent Venturella has been painting display and competitive miniatures for six years and a hobbyist for more than twenty. Vince has won awards in shows such as Golden Demon, Gen-Con, Capital Palette, and Crystal Brush. Vince loves teaching and does so through his YouTube Channel and Hobby Cheating series.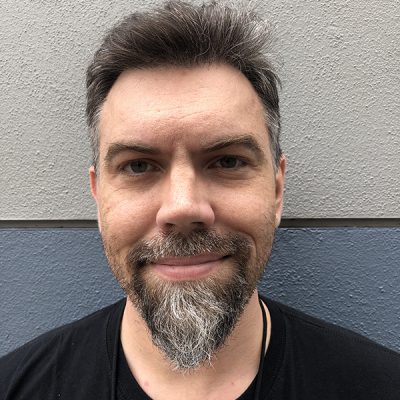 My focus is almost entirely terrain based. I've done work for Privateer Press, Wyrd Games and Firelock Games. I teach folks about basing composition and color theory on Twitch.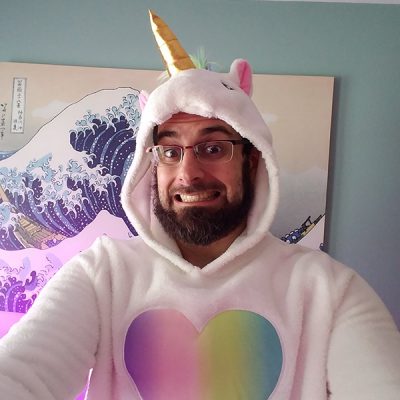 Brushforhire lives in the mountains of PA, creating art, working with acrylics, adding color to canvas, miniatures, and altering found items from flea markets and thrift shops.
I always loved art, preferring to fill my schoolwork with drawings of monsters, rather than actual answers. I fell in love with miniature painting back in 1999. when I saw a painted dragon in the window a local miniature shop. I went in to inquire about the piece, and soon found myself using all the cash I had, to buy my first two miniatures, and four pots of GW paint. Shortly after I began painting professionally for the shop.
After a number of years, I took a break from taking commission work to focus on my daytime career. During that time I was able to refine my skills and branch out into other forms of art. I began to paint on canvas, and do mixed media projects. I strive to use the different techniques that I learn from new forms of art, to bring something unique to any project I work on.
After 18 years or painting by myself, I am looking to help increase the passion for the painting side of the miniature hobby.
I have a Bronze for my Single Figure, Allison the Twilight Knight, entry at Nova Open 2017. I also received a finalist pin for my group entry, a Trollbloods starter battleforce.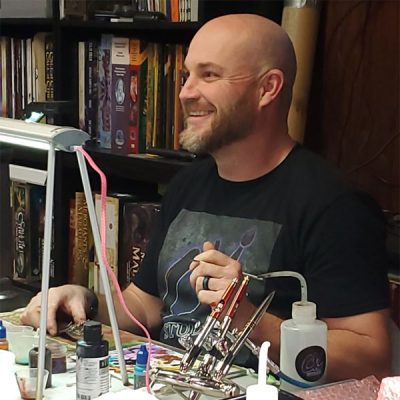 Caleb Wissenback
Airbrushing, Large Scale Minis, Painting
Caleb Wissenback is the Co-founder and Primary Instructor for CK Studios. He has been painting for over 9 years and won multiple awards including Golden Demons, Crystal Brushes, and Draconic Awards . Caleb also part times as a commission painter with award winning armies at major events across the US. Caleb brings this experience , knowledge , and his abilities to his classes with the goal of  increasing the students confidence and abilities.