Dan Cotrupe
Lasercutting, Painting, Terrain
Dan Cotrupe is the owner and lead designer for Tectonic Craft Studios, a small design and manufacturing studio focusing on craftsmanship and affordability to making beautiful, functional tabletops. He's been traveling the US/Canada convention circuit since 2012, sharing his hobby expertise since 2013. Dan favors a mix of digital and analog methods to create dynamic multi-media gaming and display projects with a focus on ease of use and suspension of disbelief.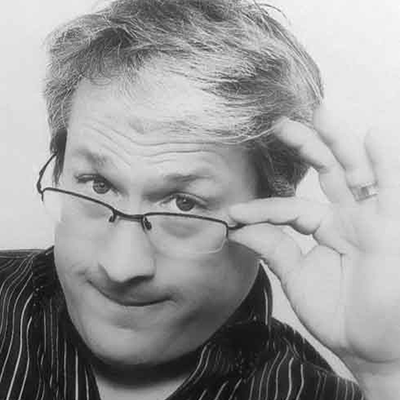 Damon loves painting models and sharing the hobby with all the amazing people he has come in contact with over the years especially at Adepticon. He looks forward to sharing a few of the things he's picked up over the years. Has competed in almost every Crystal Brush since the very first and can proudly say he has won a few brushes. He is also the Hobby Seminar Czar and happy to discuss ideas to make the hobby seminar experience event better.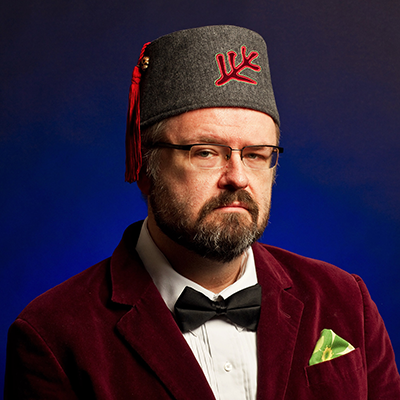 Uncle Adam (or Atom Smasher if you watch his videos) runs Tabletop Minions, a YouTube channel and hobby community about tabletop wargaming and the miniatures hobby, mostly. He makes videos as a way to get new players and hobbyists into tabletop wargaming. He's also a video nerd with a love of production, gadgets, learning, and teaching. Say hello if you see him.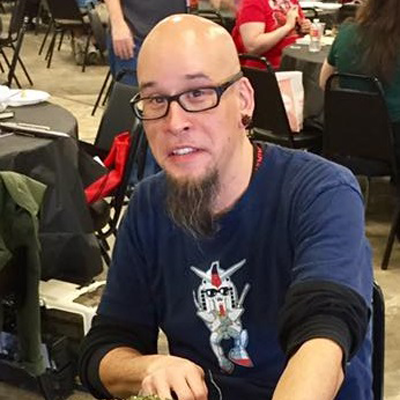 Seth Amsden
Basing, Dioramas, Realism, Weathering
Seth Amsden is a long-time miniatures gamer and an artist who has been active in both the gaming and painting communities for more than a decade. Recently he has been inspired to take on a unique, surreal, and largely unexplored art form that he calls SurrealScaping. Through incorporating natural materials into vinyl figures, dioramas, and other bases he creates miniature landscapes that imagine surreal, fantastical environments in which reverie takes form in reality. Seth uses this expertise at weathering and modeling to make us suspend our disbelief, and immerse ourselves in the fantastic.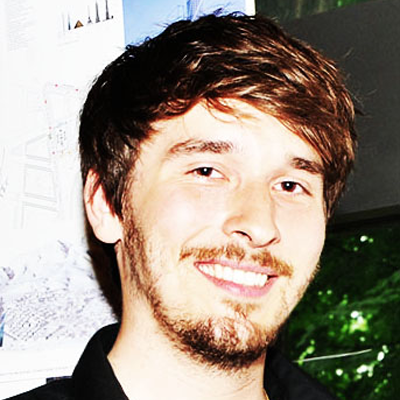 Matt J. Cexwish
Dioramas, World-building
For the past 17 years, Matt has strived to turn the Miniature Hobby into a true Form of Art. He was fortunate enough to win an authentic Olympic Bronze Medal for his Diploma Project following his 7,5 year long studies at the University Of The Arts in Berlin. Being a rather non-typical Architect / Urbanist, he is finding joy working for Film Productions, writing Poetry, creating Art, listening to music and being blown away by Science projects. Matt always tries to push the boundaries of what is thought to be possible, questioning the status quo wherever he goes and teaching hundreds of students all around the globe with his "Joy Of Basing" Video Tutorials on Patreon. He likes his Tea with Brown Sugar and Milk. Also, he loves speaking about himself in the third person.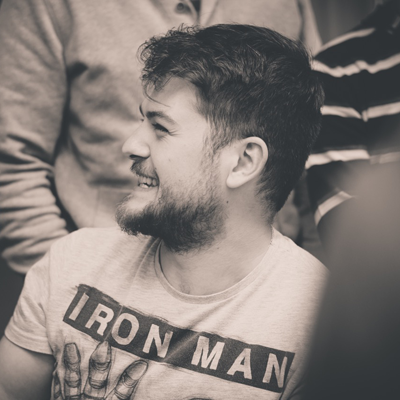 Alfonso Giraldes "Banshee"
Painting, Sculpting
I started working professionally in 2003, Since then I have worked for Andrea Miniatures, Knightmodels, Nuts Planet, Pegaso Models, Kabuky Studio, Darkage, Rum & Bones, Coolminiornot, Big Child, Scale 75 and Forge World to name a few. Working as a box art painter, and as a sculptor, concept artist, designer and art director. I have been lucky enough to teach in 13 countries and 30 cities around the world, from Istanbul to Los Angeles, Vancouver, Berlin, London tor Rome. I am proud to have taught more than 500 students during 13 years teaching, many of them, now recognized professionals. It is a pleasure for me to be part of the teaching team of such an important event. I hope we have a great time and learn a lot!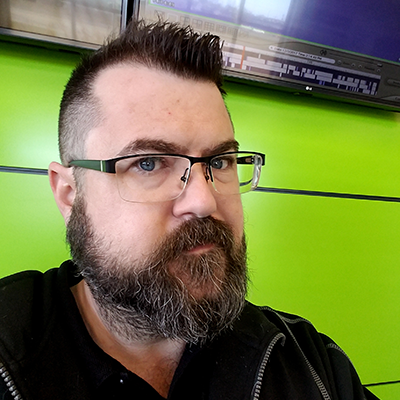 Mark Maxey
Chibi, Painting
Mark Maxey is a studio artist for Soda Pop, CMON, Impact!, and Bombshell. His awards include: Golden Demon, Crystal Brush, and most recently a Sophie. Mark has been paint for over twenty years, and is an avid boardgamer, loves Warcraft and Anime. Chicago is where I hang my hat. I am most know for my Chibi style of painting, bright colors and cartoony feel.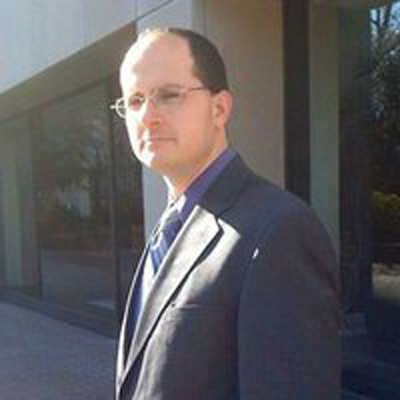 Vincent Venturella
Airbrushing, Game Design, Painting
Vince has been a long-term nerd since finding the Lord of the Rings and D&D in 1989. Vince's love of miniatures began in 1997 when a friend finally convinced him to play a game of warhammer. Since that time, he has enjoyed painting countless tiny soldiers, competing and helping others take the next step on their own hobby journey.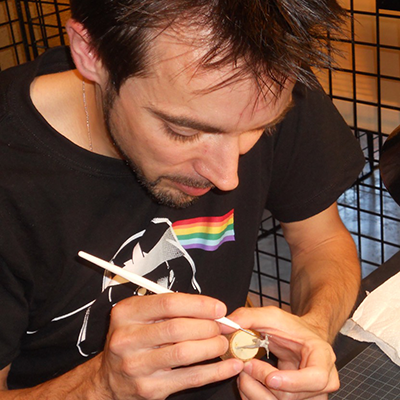 I am 42 years old, married and have 3 boys. I am a free lance sculptor since May 2011. The hobby-passion quickly took a very important place in my life, to the point that I have decided in 2011 to leave my work and start as a free-lance sculptor... ARTIK TOYS was born! Since then, I am sculpting for different companies and game as CoolMiniOrNot (DarkAge), Blacksmith Miniatures, Guillotine Games (Zombicide), Studio McVey, Demented Games (Twisted) and others and I am still planning to do some personal creations for my own miniature company Artik Toys.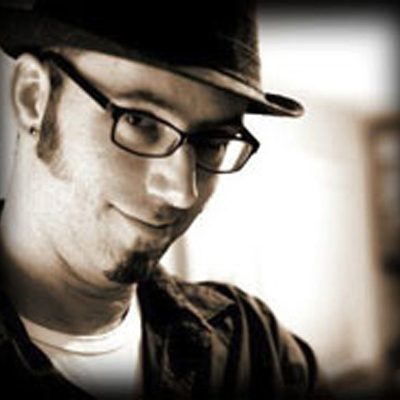 Justin 'misterjustin' McCoy
Airbrushing, Basing, Business Develeopment, Game Design
Justin is the founder, and Chief Creative Officer of Secret Weapon Miniatures. He has been painting scale models for more than twenty years, and is the winner of multiple awards for his painting, but is best known for his weathering, and scratch built details. His "Light, Color, and Composition" class is considered essential learning by such hobby luminaries as Jen Haley, Chris Borer, Jessica Rich, and others. He also consults on game design, and has more than one game with publishers.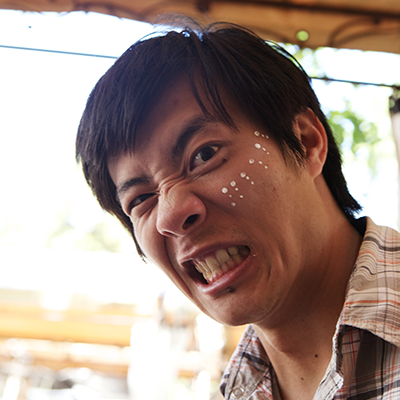 Anthony Wang
Airbrushing, Converting, Game Design, Large Scale Minis, Painting, Sculpting, Tournament Organization
Anthony Wang is painter passionate about growing and helping others grow as painters. He has travelled the world and the US to paint to with the masters and has fostered deep relationships and insights in the art of miniature painting. As an instructor, Anthony focuses on helping student develop their own sense of style by expanding their toolkit and mindset in painting. Anthony loves to paint miniatures that speaks to the human experience, which allows him to bring out the emotions of a miniature, diorama, or bust through dramatic lighting, color choice, and dynamic contrast.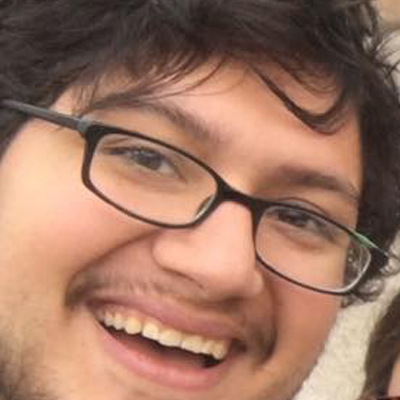 Anthony Rodriguez
Airbrushing, Busts, Large Scale Minis, Painting
My name is Anthony Rodriguez AKA Pirate Monkey Painting! I am a Professional Miniature painter from SW Missouri. Discovering the hobby when I was 13, my brother convinced my father to pick up Battle for Macragge. He loved the game, I loved painting. But it was short-lived. I started painting again little over 4 years ago when my then girlfriend asked to paint some miniatures for her family's D&D campaign! Since then painting, learning and traveling to do so has been my obsession. Now my goal is to teach and do my part in improving the hobby! Board games are my favorite!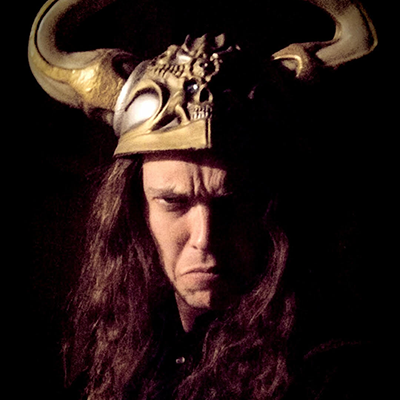 Hailing from Winchester Wisconsin, I've been into the miniature arts for many, many, years. In 2009, I decided to enter my first painting competition and push my skills further. Fast forward to present day and I've won almost enough trophy material to build a throne, almost. Teaching this craft to others has been one the most fulfilling experiences of my life. For me, every piece is an experiment and there is always something new to learn. Join me and let's ride the chaos.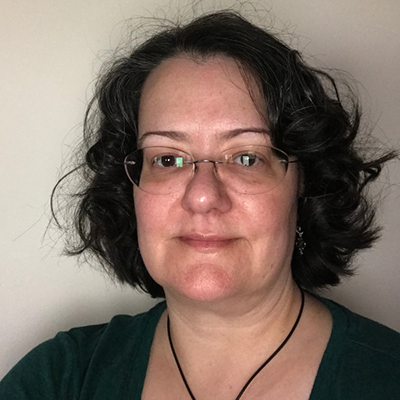 Rhonda "Wren" Bender has won numerous awards at Gen Con, ReaperCon, CMON Expo, and the Atlanta Military Figure Society Show, including two Crystal Brush qualifiers. She currently works painting for the studio collections of Reaper Miniatures and Dark Sword Miniatures. She loves to teach almost as much as she loves to paint, and has taught classes at many conventions over the past 10 years, and has been a guest of honor at GenghisCon and CMON Expo. She is also the author/painter of Reaper Miniature's new Learn to Paint kit series.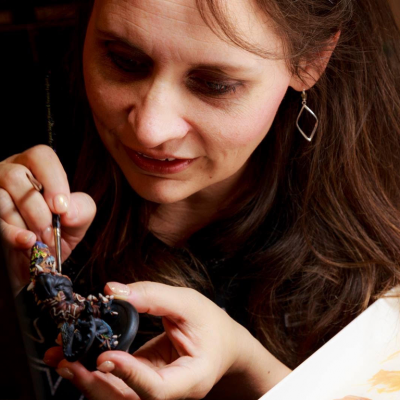 Shoshie paints custom painted miniatures for gaming and collecting. Shoshie received her BA in Studio-art and has painted professional watercolors prior to switching to miniatures full time in 2013 . In 2013 she received her Reaper Bones 1 Kickstarter rewards which jumpstarted her obsession with miniature painting into a full time career. She was further encouraged when she won awards at Privateer Press's P3 Grandmaster Painting competition and Best in Show at Con on the Cob in 2014. Since then she has placed with several competitions with medals and awards.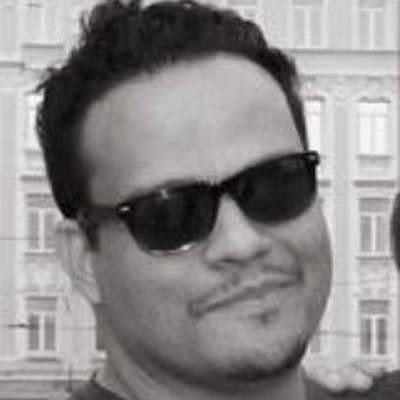 Ben was born and raised in the wonderful City of Berlin. He is a full time miniature artist and over the last few years he has painted box-arts for various companies such as Nutsplanet, Mierce Miniatures and Thirdman Studios. Outside of his personal studio, he is also currently working for Painting Buddha, trying to spread painting knowledge through various Instructional Videos and DVD's. Whether in workshops, personal classes or on DVD, teaching and talking about miniatures has become a big part of Ben's life. Miniature painting changed his view on everyday life and today he sees the world in textures, colors, lights and shadows, with a never-ending fascination for details. He is also thankful for all the fantastic people he has met and the true friends he has made around the world.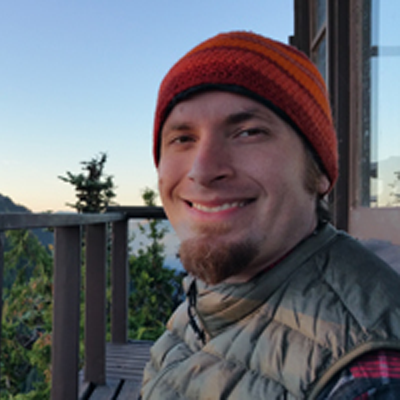 Matt DiPietro
Airbrushing, Busts, Converting, Dioramas, Large Scale Minis, Painting
Matt DiPietro is one of the most prolific miniatures painter working today. He started his career as lead studio painter for Privateer Press helping to shape the painting of the Warmachine and Hordes studio models for nearly a decade. These days he makes his living teaching the next generation of miniature artisans, and creating miniature art for private collectors under the banner of Contrast Miniatures. When you hear Matt talk about miniatures, art, sculpture, and painting you feel the love he has for all aspects of our hobby. Matt strives daily to bridge the gap between the worlds of hobby miniatures and fine-art through his teachings and artwork.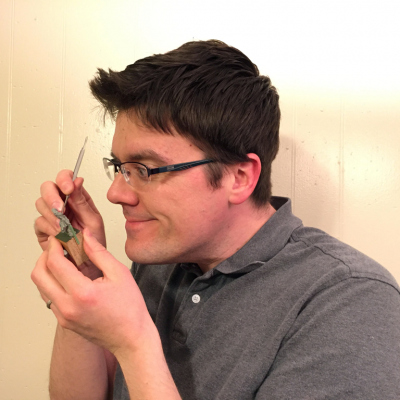 Tom Mason
Airbrushing, Converting, Game Design, Large Scale Minis, Painting, Sculpting, Tournament Organization
Since 2002, I've been sculpting miniatures professionally. My work can be seen among a plethora of companies including Reaper Miniatures, Wizkids, and MegaCon Games. Along with my passion for making little "green" men is my desire to help others learn how to create their own. I've helped many aspiring miniatures sculptors through my regular classes taught at Gencon and other conventions. In 2015 I created The Mini Sculpting Super Show. A YouTube series that reaches thousands of people interested in sculpting and working in the miniatures industry.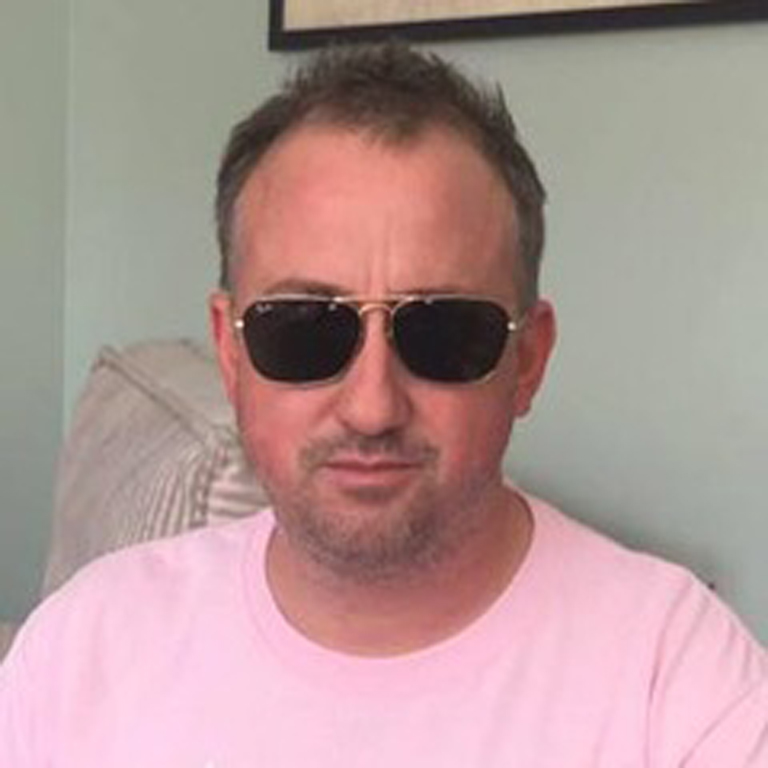 Dave Pauwels is a 10-time Golden Demon winner with multiple awards for 'Best Painted' army at competitions across the United States. A contributor to White Dwarf and Wargames Illustrated, Dave has been involved in the miniatures wargaming hobby for over three decades. A painting instructor at the AdeptiCon wargaming convention since 2007, Dave is a regular paint judge for the illustrious Warhammer 40K Team Tournament.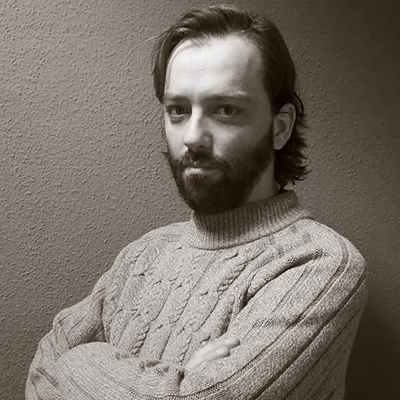 Hugo Gomez Briones
Sculpting
Hello, my name is Hugo Gómez Briones, I am a digital and traditional sculptor who lives and works in Madrid. I am one of the partners and the Head of Sculpture in Bigchild Creatives. My work currently consists of modeling and performing technical and artistic supervision of the sculptures that are made in the studio by the rest of the sculptors team.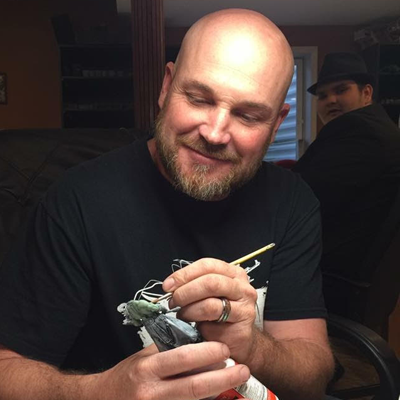 Caleb Wissenback
Airbrushing, Large Scale Minis, Painting
Caleb Wissenback is the Founder and primary Instructor for CKStudios. He has been painting for over 6 years and won multiple awards including Golden Demon,Crystal Brush, and Draconic Awards . Caleb also part times as a commission painter with award winning armies at major events across the US. Caleb brings this experience, knowledge, and his abilities to his classes with the goal of increasing the students confidence and abilities.