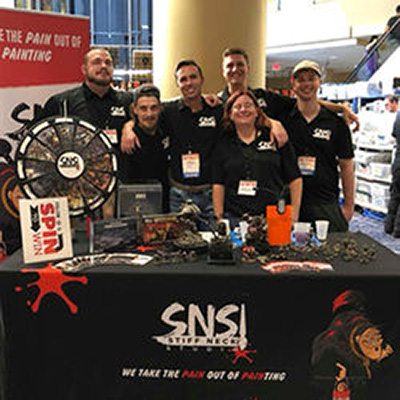 Wes Cogdal
Airbrushing, Business Develeopment, Painting
My name is Wesley Cogdal and I am proud to present our clients with over a decade of miniature painting experience. Stiff Neck Studio was created in early 2003 and I have nurtured it in its infancy as an eBay shop into the high quality miniature paining service that it is now. Every day the studio artists breathe life into our client's visions. We strive to bring the war-gaming community the best possible product that we can. We are artists and gaming enthusiast. We truly love every aspect of the game and I can promise you it shows in our work.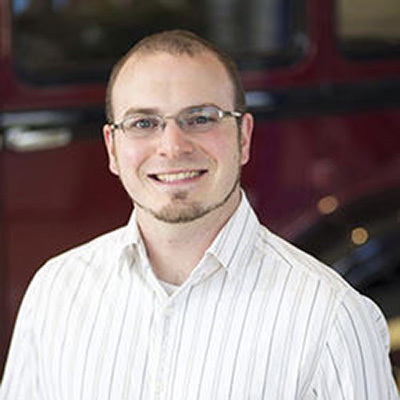 Drew started his journey of miniature painting after discovering WEG Star Wars Miniatures Battles in his youth. He has painted competitively for 15 years and currently operates a modest studio catering to private collectors and companies such as Ninja Division and CMoN.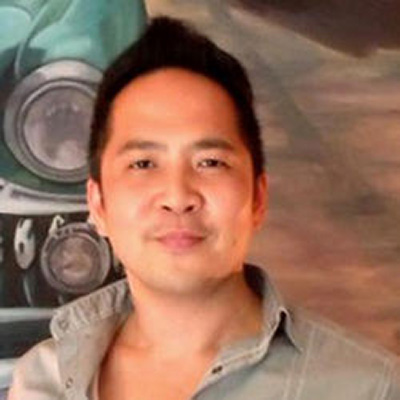 Joe Orteza
Basing, Converting, Painting, Sculpting
Joe started in the miniature hobby in 1998 with the Grand Tournaments and later with Golden Demons. Winning 14 Golden Demons and 2 Crystal brushes along the way. A graduate of the school of the art institute of Chicago, Joe is a freelance artist and former art teacher. He is best known for his over the top miniature works and his modeling classes.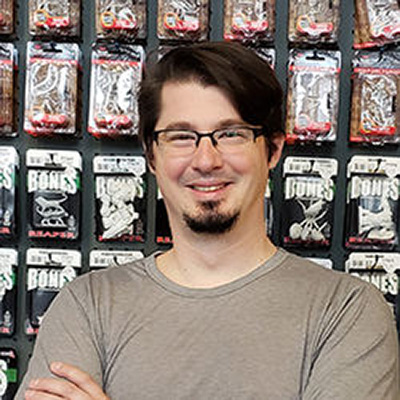 Clay Williams
Airbrushing, Painting, Sculpting
Clay Williams has been an avid miniature builder, painter, and gamer for over 30 years. He has been painting professionally for 10 of those years, and has grown his hobby into a thriving studio that offers commissions, classes, and hobby supplies. His studio, Mastermind Models and Miniatures, opened in the Lowe Mill in Huntsville, AL in 2013 and continues to provide a space for the community to grow and thrive. Clay uses many techniques such as painting, terrain craft, 3D modeling, 3D printing, casting, molding, and airbrushing for his commission work and offers many of these as classes at M3Studios.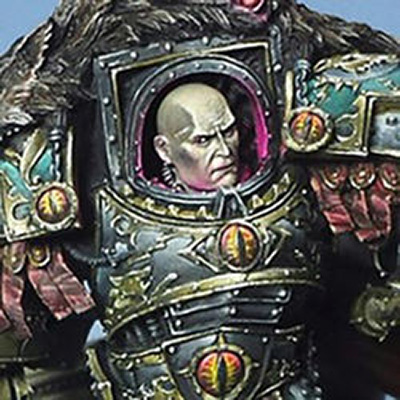 Aaron Lovejoy
Airbrushing, Painting
I have been painting miniatures for almost 20 years now. I have won numerous awards including Golden Demons, Crystal Brushes, Sophie trophy's, Draconic Awards, 5 Best in Show's and a lot of other awards. I don't just do display work though, I have also painted hundreds of armies and thousands of zombies. Over the past 10 years I have been teaching people how to get the most out of their miniature painting. From airbrushing to wet blending to simply getting the colors in the right places, I have enjoyed sharing techniques that sometimes took me many years to learn. I try to break down each technique so that anyone can understand and replicate them. So no matter if you are a beginner or a seasoned professional, my class is designed for you.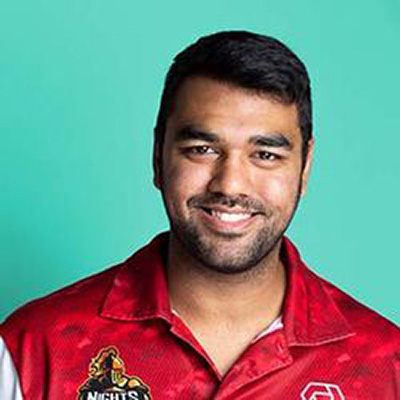 Nick Nanavati
Game Design, Tournament Organization
I'm Nick Nanavati, a professional 40k player who helps and coaches aspiring players to elevate their game to the next level. I'm the 2017 ITC champion, I've won the Adepticon championships 4 times, I captained the team that won ATC 2018 and I am part of the team that won ETC 2018. I run my own personal 40k coaching business, and I want to use my own experiences to help you!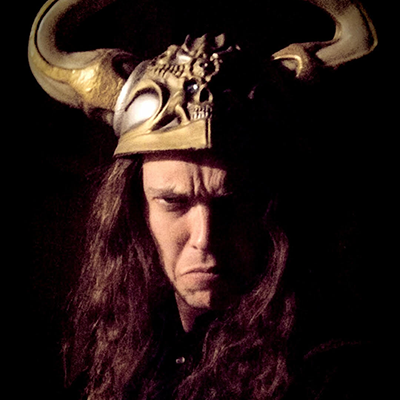 With heavy metal in one hand and heavy metal in the other hand, I've been creating art all of my life. Miniatures have always been part of that, my path kicked off in 2009 at my first Golden Demon competition. Learning all that I can and maintaining that every piece is an experiment over years and years, I'd now like to share that knowledge. So join me and let's paint!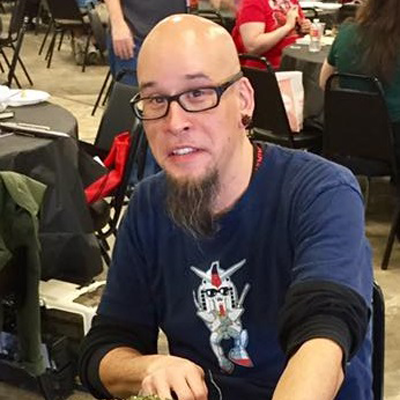 Seth Amsden
Basing, Dioramas, Realism, Weathering
Seth Amsden is a long-time miniatures gamer and an artist who has been active in both the gaming and painting communities for more than a decade. Recently he has been inspired to take on a unique, surreal, and largely unexplored art form that he calls SurrealScaping. Through incorporating natural materials into vinyl figures, dioramas, and other bases he creates miniature landscapes that imagine surreal, fantastical environments in which reverie takes form in reality. Seth uses this expertise at weathering and modeling to make us suspend our disbelief, and immerse ourselves in the fantastic.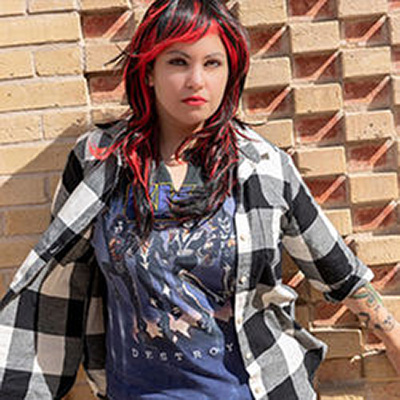 Lyn started painting miniatures in 1997 and established Metalhead Minis in 2009. Throughout the years, she has been teaching classes at conventions such as GenCon, AdeptiCon, and the Las Vegas Open to name a few. She also teaches at local game stores as well as sharing ideas and teachings via online (I.E.- social media, magazine articles, and YouTube channel).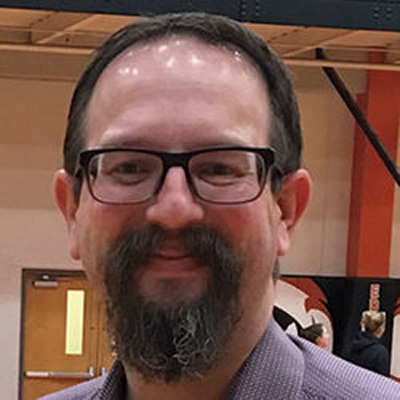 Chris Suhre
Dioramas, Painting, World-building
Chris Suhre is an award winning painter from the United States. He has placed at such competitions as Crystal Brush, Privateer Press P3, Gencon, massive Voodoo in-line, and others. Chris enjoys telling a story with his art and works to combine not only a good paint job but scenery and composition in his pieces.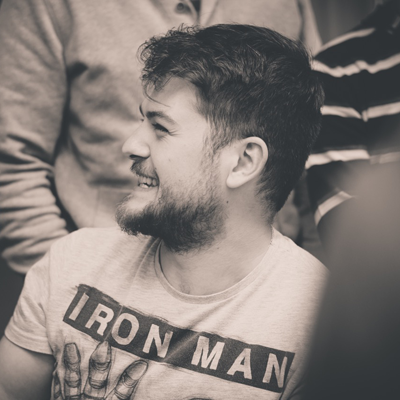 Alfonso Giraldes "Banshee"
Painting, Sculpting
I started working professionally in 2003, Since then I have worked for Andrea Miniatures, Knightmodels, Nuts Planet, Pegaso Models, Kabuky Studio, Darkage, Rum & Bones, Coolminiornot, Big Child, Scale 75 and Forge World to name a few. Working as a box art painter, and as a sculptor, concept artist, designer and art director. I have been lucky enough to teach in 13 countries and 30 cities around the world, from Istanbul to Los Angeles, Vancouver, Berlin, London tor Rome. I am proud to have taught more than 500 students during 13 years teaching, many of them, now recognized professionals. It is a pleasure for me to be part of the teaching team of such an important event. I hope we have a great time and learn a lot!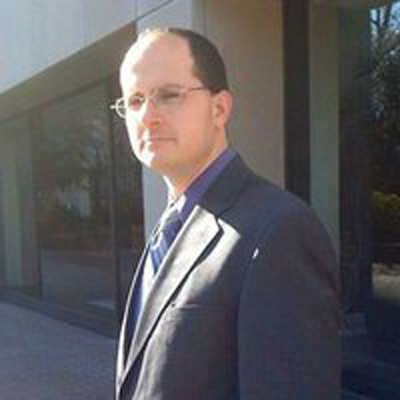 Vincent Venturella
Airbrushing, Game Design, Painting
Vincent has nurtured an initial love of tiny plastic rat men into a full blown life obsession. Vince has spent the last 4 years teaching painting and sharing his passion through his YoutTube Hobby Cheating series as well as classes at events and conventions. He has won awards at events including golden demon, NOVA and others. Vince loves sharing the techniques and tips of miniature painting to help others embrace this wonderful hobby and lose their fear.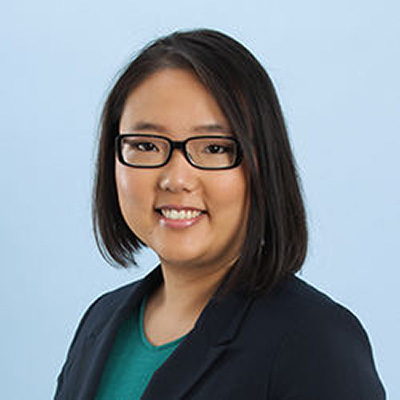 Yeji Kim is an award winning miniature painter with a specialty in the realm of Chibis and focuses on using bright, bold colors. She has been painting off and on since 2011 and became a commissioned artist by name of Snickernack Studios in 2015. She is the co-founder of Models Workshop and a host of the popular painting podcast, Models Workshop After Hours. She has been teaching miniature painting at the convention level since 2016.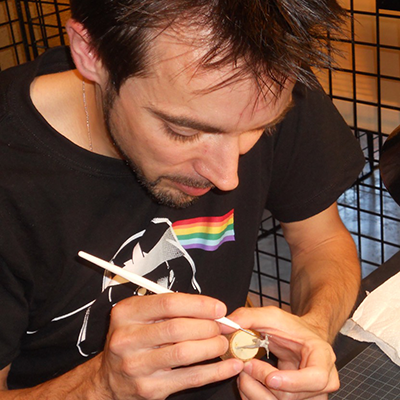 I am 42 years old, married and have 3 boys. I am a free lance sculptor since May 2011. The hobby-passion quickly took a very important place in my life, to the point that I have decided in 2011 to leave my work and start as a free-lance sculptor... ARTIK TOYS was born! Since then, I am sculpting for different companies and game as CoolMiniOrNot (DarkAge), Blacksmith Miniatures, Guillotine Games (Zombicide), Studio McVey, Demented Games (Twisted) and others and I am still planning to do some personal creations for my own miniature company Artik Toys.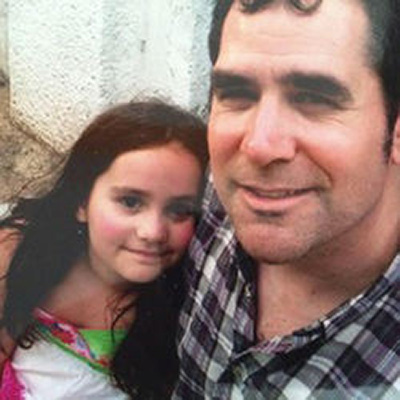 Marc Raley
Airbrushing, Basing, Converting, Painting
Marc is a graphic designer from Baltimore, Maryland who has been involved in modeling and gaming for over 25 years. In recent years, Marc has come to specialize in highly weathered vehicle models. Also an active Horus Heresy player, he helps run the 30K events at AdeptiCon.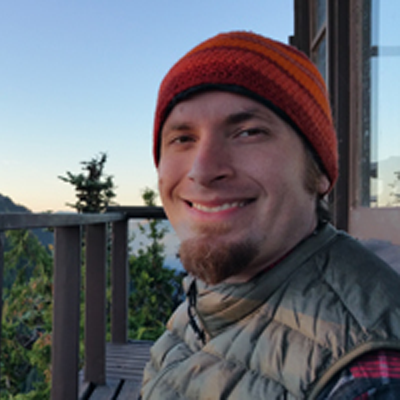 Matt DiPietro
Airbrushing, Busts, Converting, Dioramas, Large Scale Minis, Painting
Matt DiPietro is one of the most prolific miniatures painter working today. He started his career as lead studio painter for Privateer Press helping to shape the painting of the Warmachine and Hordes studio models for nearly a decade. These days he makes his living teaching the next generation of miniature artisans, and creating miniature art for private collectors under the banner of Contrast Miniatures. When you hear Matt talk about miniatures, art, sculpture, and painting you feel the love he has for all aspects of our hobby. Matt strives daily to bridge the gap between the worlds of hobby miniatures and fine-art through his teachings and artwork.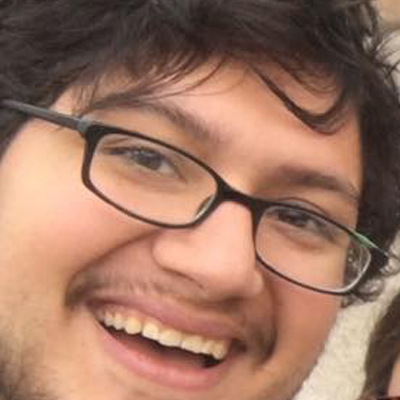 Anthony Rodriguez
Airbrushing, Busts, Large Scale Minis, Painting
Hello, my name is Anthony Rodriguez. You may know me as the Pirate Monkey. I began painting in 2014 and it has been a obsession ever since. In 2016 I quit my job and spent a year in Europe meeting and learning from the masters there. Upon returning I began to work full time as a miniature artist and have been painting as a professional ever since!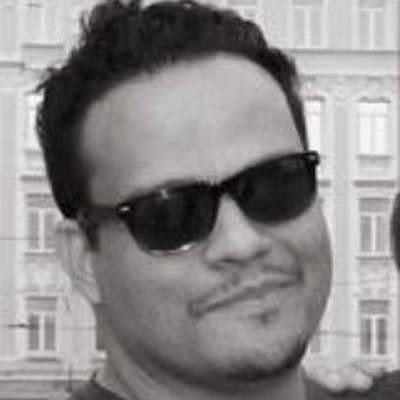 Ben was born and raised in the wonderful City of Berlin. He is a full time miniature artist and over the last few years he has painted box-arts for various companies such as Nutsplanet, Mierce Miniatures and Thirdman Studios. Outside of his personal studio, he is also currently working for Painting Buddha, trying to spread painting knowledge through various Instructional Videos and DVD's. Whether in workshops, personal classes or on DVD, teaching and talking about miniatures has become a big part of Ben's life. Miniature painting changed his view on everyday life and today he sees the world in textures, colors, lights and shadows, with a never-ending fascination for details. He is also thankful for all the fantastic people he has met and the true friends he has made around the world.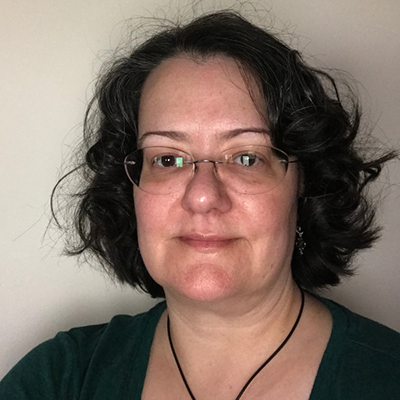 Rhonda "Wren" Bender has won numerous awards at Gen Con, ReaperCon, CMON Expo, World Expo, and the Atlanta Military Figure Society Show, including winning three Crystal Brush qualifiers. She currently works painting for the studio collections of Reaper Miniatures and Dark Sword Miniatures. She loves to teach almost as much as she loves to paint, and has taught classes at many conventions over the past 10 years. Rhonda has been a guest of honor at GenghisCon and CMON Expo, and has taught at many other conventions. She is also the author/painter of Reaper Miniature's Learn to Paint kit series.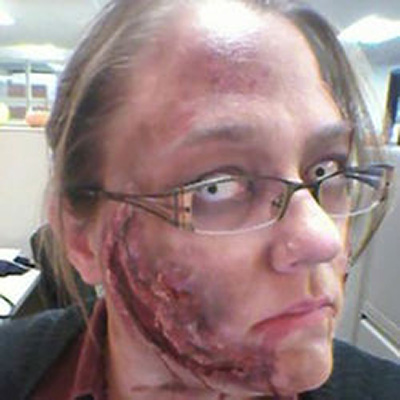 Michelle Farnsworth
Painting
How did this start for me? I needed a reason to get out… to interact with other humans. It started with an invite to play a game at a game store. I thought "Fun, Monopoly" but had no idea what was in store. The game I wound up playing that night was D&D. A year later (2008) I was convinced by friends to go to a 'little' convention in Indianapolis. Wandering around I saw a sign and nearly punched a friend. PAINTING? MINIATURES? CLASSES?! …and so my obsession began. Now I am a competition painter, freelance artist and instructor. My clients include companies like Reaper Miniatures and MegaCon Games (Mercs and Myth). Competition awards include a silver Crystal Brush and several gold awards from Reaper Miniatures. Prior to my miniature addiction, I have always been interested in an eclectic variety of creative pursuits, but always with my own quirky twist. I do what I can to carry that into my miniature works. See you in class!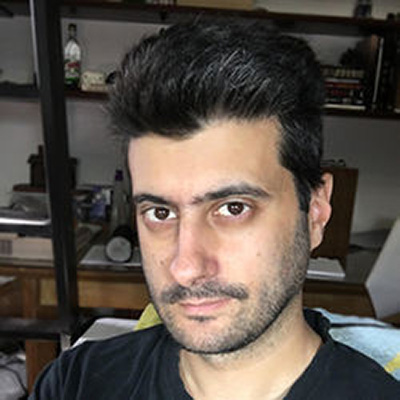 Riccardo Agostini
Painting, Sculpting
Riccardo is an Italian fantasy and historical painter for collectors and companies boxarts. He studied history and restoration of traditional art and graphic design prior to become a professional miniature painter, inspired his painter and sculptor grandfather. He won several prizes in the major painting contests around the world, like the silver medal in 2017 Crystal Brush in the Large Scale category. He has a passion for teaching and he recently wrote a couple of painting tutorials about his techniques and methods. He always likes to learn new things and spread the knowledge to new people.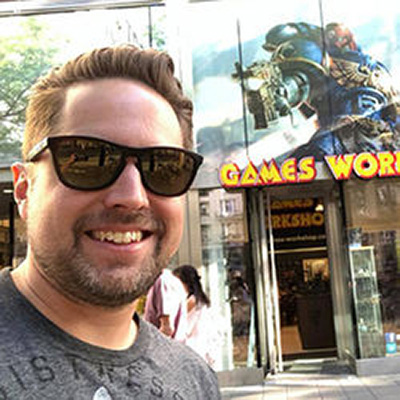 Jeff Jenkins
Airbrushing, Basing, Painting, Weathering
Jeff "RogueShader" Jenkins has been painting miniatures since the early days of the hobby. Both a painter and a gamer, he enjoys painting models that can serve dual purpose on the table and in the display case. Jeff's instructional content usually focuses on how to take your gaming models to the next level.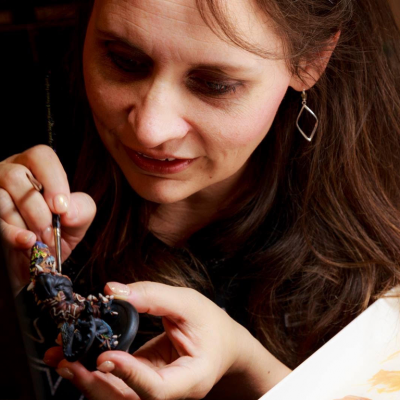 Shoshie Bauer is a internationally known award winning painter and teacher. Shoshie received her BA in Studio-art and painted professional watercolors prior to switching to miniatures full time in 2013. In 2013 she received her Reaper Bones 1 Kickstarter rewards which jumpstarted her obsession with miniature painting into a full time career. She has taken classes from many international and award winning painters. Since then Shoshie has cultivated a wide social media presence and begun sharing her knowledge through both live-streaming on Twitch and teaching at workshops what she has learned.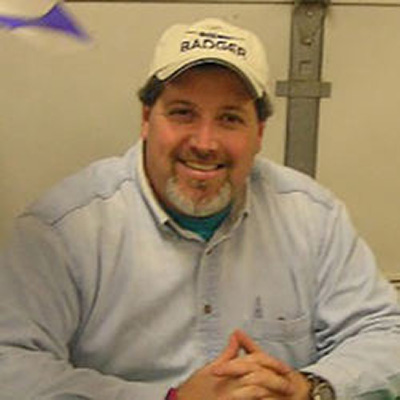 Ken "Badger" Schlotfeldt
Airbrushing
Ken Schlotfeldt is the Prez and Head Janitor of Badger Air-Brush Co. Ken has been in the airbrush manufacturing industry since 1980. He has designed, assembled, tested, sold, packed, shipped, serviced, and (although not an artist) used airbrushes extensively during his industry tenure. Ken has presented over 200 clinics/seminars/workshops on airbrush(ing) for and at numerous institutions, trade organizations, and special interest groups.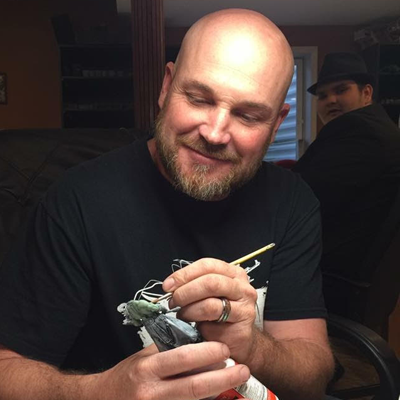 Caleb Wissenback
Airbrushing, Large Scale Minis, Painting
Caleb Wissenback has been in the hobby for over 8 years. Has been a commission painter and won a few awards for his work. He currently heads CK Studios along with his partner Kat Jackson. CK Studios' main focus is building the hobby and printing community through classes and seminars across the US, Canada , and Europe. They also work with many groups such as The Hobby Hangout and CKStudios Alumni.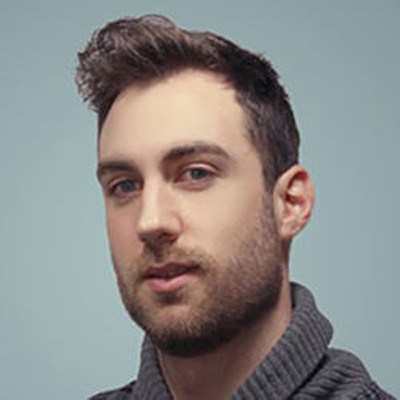 Sergio Calvo Rubio
Painting
Sergio Calvo is a professional miniatures painter from Madrid, Spain. He started his career many years ago and he spent the 8 seven years as a professional painter. Since then, he have worked for some companies as Cool Mini or Not, BigChild Creatives, Black Sun Miniatures, Aradia Miniatures... He have also collaborated in important Kickstarter campaigns as Rum&Bones, A Song of Ice and Fire, Dark age or Black Sailors and his own project Hirelings of Asura. During all this time, he have won important awards in some of the most important competitions around the world; as the Crystal Brush 'Best of Show' and Monte San Savino 'Best of Fantasy'.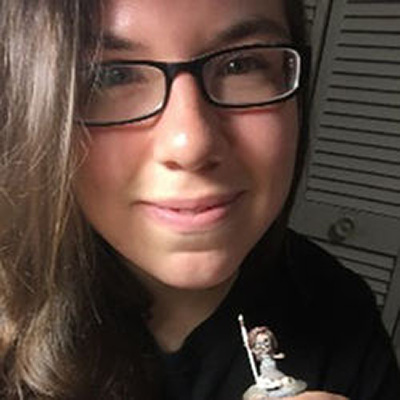 Elizabeth Beckley
Painting
Elizabeth Beckley is a professional miniature painter for companies like Kingdom Death, CoolminiorNot, Panda Cult Games and many more. She also is a part of the Miniature Monthly team that specializes in video tutorials and teaching classes.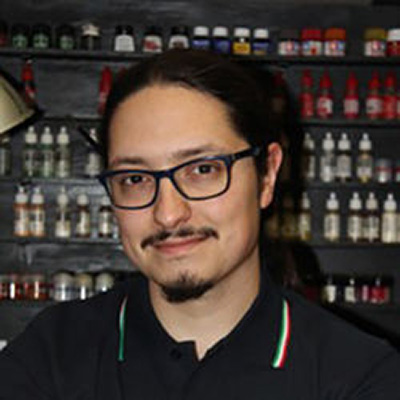 Francesco Farabi
Dioramas, Large Scale Minis, Painting
Professional painter of miniatures, art director of Kimera Models, and member of the Pegaso Models group, in the last ten years Francesco has crossed the world of historical and fantasy figures. He has been taking classes in different places of the world, participating in the most notable international competitions, both as an exhibitor (winning numerous prestigious prizes, included a 3rd place overall in Crystal Brush 2017, alone and paired with some of the best sculptors in the world) and as a judge. He was, among other things, President of the jury for the Fantasy category at the World Expo in Stresa in 2014 and member of the jury in the 2018 edition of Crystal Brush. For the past 10 years he has been co-organizer of Monte San Savino Show, one of the most important competitions of the world of figures and a fundamental meeting point for this little art. Today he divides his time between painting, art direction, and teaching–an activity that, with all his other works, he has never stopped.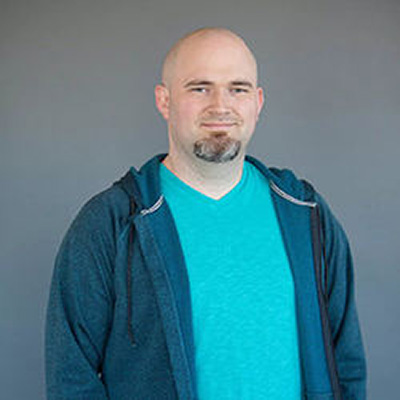 Mike (better known as Epic Duck) painted his first miniature in 2007 when he worked at MiniWarGaming, and was teaching at his local club soon after. He launched Epic Duck Studios in 2009 with the mission to help put an end to grey armies. Since then, he's become best known for his Comic Book inspired approach to miniature painting. He lives in Welland, Ontario, with his wife and baby boy.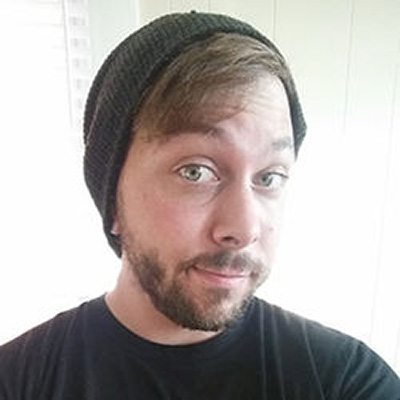 Devon Maher
Busts, Painting
Devon is a growing painter who has been painting since 2009 and in the past few years has become very serious in reaching greater heights in his painting career. In 2018 Devon took Gold and Best in Category for his bust in the Journeyman Division at NOVA Open. Devon has done many hobby content videos for a number of different channels, and regularly posts on Advanced Maneuvers.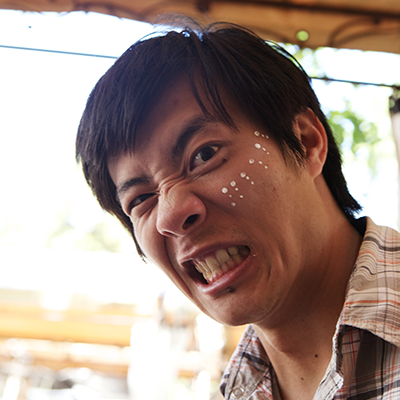 Anthony Wang
Airbrushing, Converting, Game Design, Large Scale Minis, Painting, Sculpting, Tournament Organization
Anthony Wang is painter passionate about growing and helping others grow as painters. He has travelled the world and the US to paint to with the masters and has fostered deep relationships and insights in the art of miniature painting. As an instructor, Anthony focuses on helping student develop their own sense of style by expanding their toolkit and mindset in painting. Anthony loves to paint miniatures that speaks to the human experience, which allows him to bring out the emotions of a miniature, diorama, or bust through dramatic lighting, color choice, and dynamic contrast.